Hi! – Most of you know me as somewhat opinionated and so I'm making it official. Welcome to "TOMSOPINION.COM"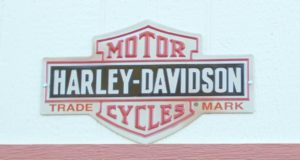 I've had this blog for a while now and, although not widely read, it has developed a small following. I like to try and find really good stuff and comment on it. Good food, household items that really work well and last long, and some hobby type pursuits. If you like it, tell your friends. NOW!
You'll see my not-so-humble opinions on many of my favorite subjects including, but not limited to, Food, Bicycles, Technology, Cars, and Fixing Stuff.
Not so much about Women, Politics, Religion, and the other 3rd rail topics of the world.  You can scroll down through the start of all the articles, or click some of the New and Update links below.
WHAT'S NEW – 
We finally completed our 7 month house painting project, and now I have a detailed and hopefully educational and informative post about it! With little exception we worked on it almost every day for 3-6 hours and now it's completely finished. It was more of a "surface restoration" than just a paint job, with wood parts needing replacement and much stripping and sanding and priming and caulking and puttying before we could apply color. Well, it's done, and HERE is the whole long story!
Also, the John Deere has found a new home after 24 years of mowing grass here. To read the previous John Deere article, and an update on what I replaced it with, look HERE.
I will try and add pointers to major changes right here once a month. This will let you go directly to the new stuff without having to search or wonder what's changed.
New articles: The seven-month house painting saga is detailed here, and there are lots of tools, hints, and tips along the way. It is a really LONG post, and it's all HERE.
There is a new toy in my vehicle collection, but the "price" was too high. Read the bittersweet story HERE.
Recent Updates :
I updated my Windows 10 experience, and a word about converting my laptop too. Since the article was written, I have converted a few more machines and commented under the "Update" heading at the beginning of the article.  Look HERE
I have a really simple new recipe for pork shoulder made in a slow cooker that, with a little extra effort makes its own BBQ sauce at the end. I just made this recipe for the 4th  or 5th time and have changed a few of the seasonings and spices and their proportions as of 9/30/16! It's even better now! How? Click HERE 
A kitchen hint that will make you stop crying when you chop onions!  Look HERE
A really good, gourmet food breakfast and lunch restaurant with a real Chef.  Drool HERE
I added a new picture in the SMOGG Pizza Recipe of the Sweet Mellow Kraut cooking. If you haven't tried the Kraut, you really need to. Great on ham, hot dogs, sausages, and, as you will see, pizza.  HERE
I added a "Disclaimer" at the top of the blog, because, well, some people actually believe this stuff!
Articles will appear and will be updated whenever I have some spare time. While I'm still learning, you will undoubtedly see things updated frequently. So, as they say, "Here goes nuttin'"  Most of the pictures are "clickable" for a much bigger, more detailed picture if you like. Enjoy!
I have allowed the option for readers to comment. Just click on the heading of any post or click "continue reading —>" and it will take you to that post's page where you can add your comments at the end.
THANKS!